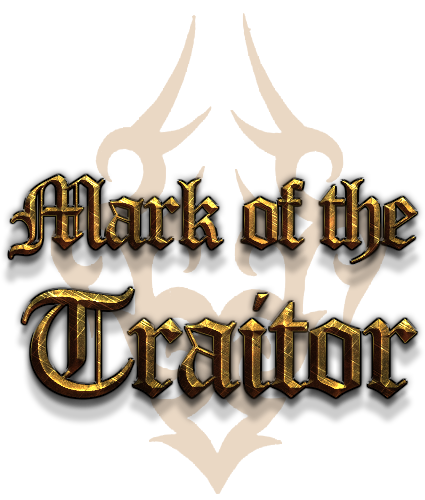 Mark of the Traitor
A downloadable Visual novel for Windows and macOS
Note: This game is a demo alpha version. It lacks audio and only contains the beginning part of the game. More updates will be posted as the game is developed.
This game will have optional 18+ content, in the final version. None is in this version of the game, so unless the game has a glitch, the setting won't actually do anything.
A BxG adventure fantasy romance visual novel developed for the Maximum Monster Month Jam.

Gerard Lacroix is a knight who wields the long-forgotten power of magick, manifested through a strange mark known as the Gift. Despite being one of the human Empire's most peerless warriors, his lack of work ethic is perplexing. He is sent on a mission into the accursed Darkwood to assassinate the chieftain of the beastmen and halt a spreading miasma that threatens their lands. Accompanying him is a fellow knight with the Gift, Emilia Rosalind, and a contingent of soldiers.

But, when they are attacked by a mysterious monster, Gerard soon realizes that the situation is more complicated than he had believed. Captured by the very beastmen he once hunted, he realizes that they, too, know little about the monsters. Only by becoming a traitor, and gaining the trust of his captors, the kind but shy healer Sera and the fiery, rebellious warrior-chief Ka'ira, can he unravel a dark conspiracy before it is too late. Yet, Emilia becomes more possessed by vengeance with each passing step, and a confrontation seems all but inevitable...
Credits
Programming, Writing, UI Design, Sound Design - SundownKid
Character Art - Alex Yunak
CG Art - Roger Luzardo

Music Composition - ???